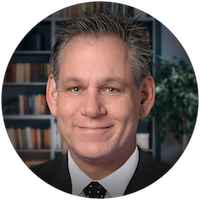 Michael France
Chief Executive Officer
About Michael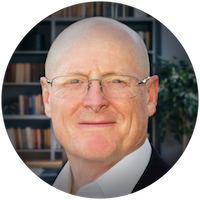 Dennis O'Connell
Chief Operating Officer
About Dennis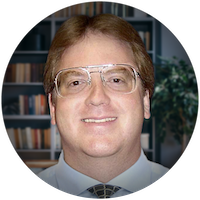 Timothy Corn
Finance Manager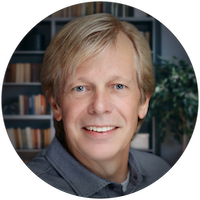 Mark Miller
Executive Business Coach Channel & Sales Programs
About Mark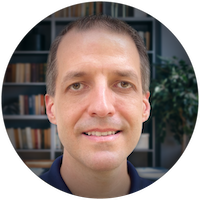 Brock Kuhse
Director of Product Development
About Brock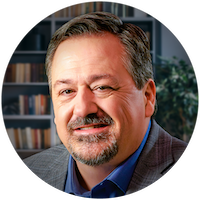 Ken Patterson
Vice President Communities and Ecosystems
About Ken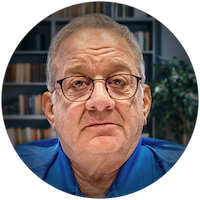 Jeff Razafsky
Senior Consultant
About Jeff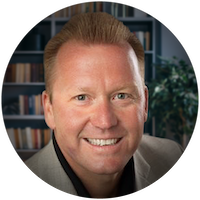 Tim Norman
Sr. Executive Business Coach
About Tim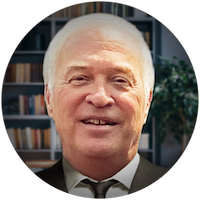 Dennis Hunter
Executive Business Coach
About Dennis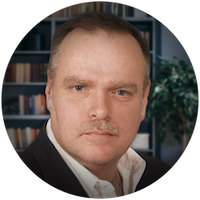 Michael Cummings
Sales Transformation Program
About Michael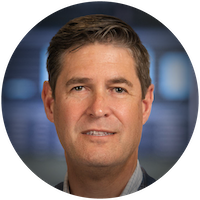 Pete Peterson
Executive Business Coach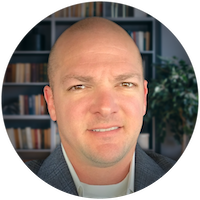 Adam Steinhoff
Executive Business Coach
About Adam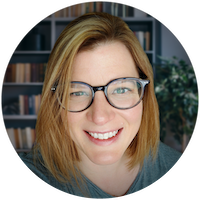 Elizabeth Lisk
Director of Partnerships and Programs
About Elizabeth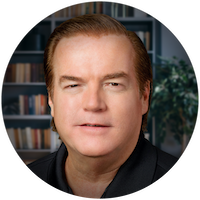 Jaye Ott
Business Development Manager
About Jaye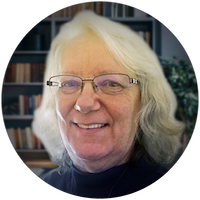 Ann Mickle
Accounting and Finance Services
About Ann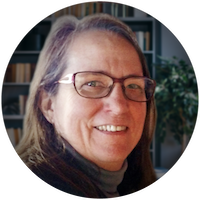 Teresa Gunderson
Accounting and Finance Services
About Teresa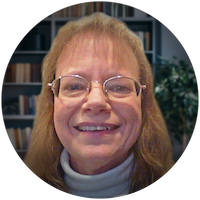 Karen Dybedal
Accounting and Finance Services
About Karen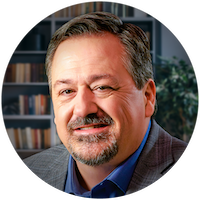 Ken Patterson
Vice President Communities and Ecosystems
Ken leads the charge for Taylor Business Group to develop and grow the relationships within the IT Channel for everyone's benefit. His 20 years of technology experience range from owning an MSP to hands-on technical support, implementation, managing, and building an Operations Center. Ken always advocates for positive outcomes, no matter what the situation. This philosophy allows him to add value to partners and other channel organizations. He welcomes the opportunity to help all and make the channel a better place to work and ultimately derive success. Bring him a problem, and He will help find a solution!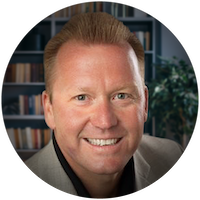 Tim Norman
Sr. Executive Business Coach
Tim Norman, Co-founder of STL (short for "Sky's The Limit") has grown and diversified STL's services for over 30 years. STL started as a small computer business that has grown into a multifaceted company. STL is a managed services provider that offers public and private cloud environments, backup and disaster recovery services, cybersecurity services, co-location services, channel partner programs, cloud-based hosted voice solutions, and much more. STL is also a seasoned, full-service staffing agency partnering with small- and medium-sized businesses all the way up to Fortune 50 companies. The headquarters are in Bloomington, Illinois with additional staffing offices located in Appleton, Wisconsin and Green Bay, Wisconsin. To further diversify, Norman has also built a property management company comprised of commercial, residential, and agricultural real estate.
A Bachelor of Science degree in Computer Science from Illinois State University and a Bachelor of Arts degree in Economics from Eastern Illinois University provide Tim a blend of technology and business knowledge that allow him to facilitate the continued growth of STL.
Tim and his wife, Katie, actively support the central Illinois and Wisconsin communities through their participation and support of philanthropic and business organizations. The Normans are strong supporters of and contributors to the American Red Cross (board member 2001-07), St. Jude, and Easter Seals. They are also members of the Bloomington/Normal Economic Development Council, the Chamber of Commerce of McLean County, East Peoria, Greater Peoria Area, and Fox Cities located in Appleton, Wisconsin.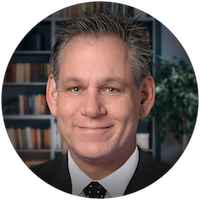 Michael France
Chief Executive Officer
Michael creates and oversees the strategic direction of Taylor Business Group where our best-in-class model serves to coach and consult Managed Service Provider ownership and their C-level executives. He leads our cadre of executive business coaches and industry experts to ensure our model exceeds the needs of our clients to more efficiently manage their company, improve profitability, and expand their footprint. Along with our technology partners, Michael strategically plans the development of product ideas that align to emerging trends and that will also serve to support our clients and member base. He introduces these new ideas as a differentiator in their respective market areas.
You can contact Michael at mjf@taylorbusinessgroup.com.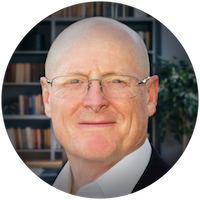 Dennis O'Connell
Chief Operating Officer
Dennis has been in the computer industry for over 30 years. He served in the US Air Force for 5 ½ years where he flew computers. He spent 20 years with Hewlett Packard in sales and sales management roles. After retiring from HP, he worked for a large VAR and a small MSP. As a business owner, he understands the demands placed on an owner, so his role as Vice President for Taylor Business Group is a perfect match for his skills and his passion.
Growing up in Pittsburgh, PA, his favorite memory is being in Three Rivers Stadium for the Immaculate Reception on December 23, 1972. This is the play that fueled the four Super Bowl wins in the 1970s.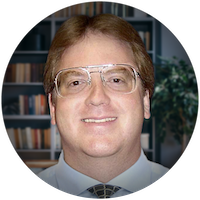 Timothy Corn
Finance Manager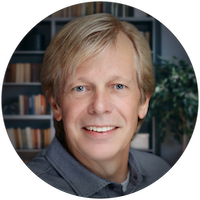 Mark Miller
Executive Business Coach
A strategic executive bringing more than 25 years of experience directing and steering organizations in achieving transformation, aggressive growth, revenue generation, business development, market driven product management, increased profitability, and brand elevation within the technology and digital publishing sectors. He has built, mentored, and led teams ranging from 10 – 100+ people with award-winning revenue gains and top-line responsibility of up to $143 million. Mark continually works to maintain a keen pulse on market trends, opportunities, and innovation to deliver effective results.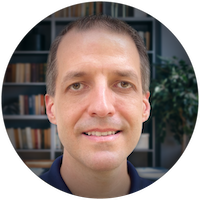 Brock Kuhse
Director of Product Development
Brock is a business coach and operational guru. Obsessive about eliminating wasted effort, he is on a mission to make every process one that allows people to operate at their highest levels. Working with a range of sizes and maturity levels, he has implemented MSP solutions that improve business outcomes and the customer experience, while driving down service delivery costs.

To understand Brock's background and expertise: take a plethora of IT, MSP, and leadership experience, throw in a generous helping of ConnectWise Manage, Automate, and Kaseya expertise, sprinkle on a plethora of MSP tools, and cover it all in a generous layer of automation, data analytics, and business intelligence.

Having lived across the country, Brock currently resides in New Hampshire with his superhero wife, along with their three sons and furry feline friends.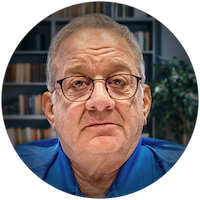 Jeff Razafsky
Senior Consultant
Jeff Razafsky is a lifetime resident of the Kansas City, Missouri metropolitan area. He earned a Bachelor of Science degree in Business Administration with a major in Finance from the University of Missouri – Columbia. Upon graduation, Jeff joined United Computing Systems, Inc. (UCS), a wholly owned subsidiary of United Telecom, Inc. (now Sprint-Nextel Corporation) as a Technical Writer. During the next 13 years, he served in a variety of positions with UCS, including: Programmer/Analyst, Service Manager, Corporate Planning Project Manager, and Director of Marketing for the Commtrack business unit.

Upon leaving UCS, Jeff joined Mid-West Cad, selling computer-aided design systems to manufacturing companies and mechanical engineering firms. It was the beginning of an 8-year career in sales that later included sales of digital telephone systems and multi-function digital copiers. In 1991, Larry Schulze recruited Jeff to be the Service Manager of Dynamic Computer Solutions, Inc. (DCS), a value-added reseller of computers, data networks, digital telephone systems and multi-function copiers.

While at DCS, Jeff rose to the positions of Vice President of Operations and later Vice President of the Integrated Services Division. Jeff is a past President of the Cosmopolitan Club of Johnson County (Kansas), a service organization that raises funds to fight the scourge of diabetes. He currently serves as Lt. Governor of Cosmopolitan's Mo-Kan Federation.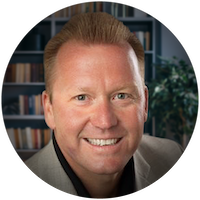 Tim Norman
Sr. Executive Business Coach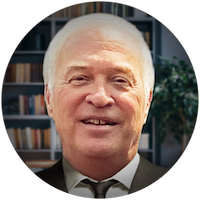 Dennis Hunter
Executive Business Coach
Dennis Hunter joined Taylor Business Group (TBG) in 2010 and currently moderates 8 groups including business owners and service managers. Prior to joining TBG, he was director of the Xscend division of NCM Associates from 2006 – 2010 as well as an Executive Conference Moderator.

Dennis' career spans over 25 years with experience as a Certified Public Accountant and business owner. He spent 6 of those years as a CPA with the international accounting firm of Ernst & Young. His involvement as a 20 Group member began 15 years ago, as a business owner, where he was a member of the 'True Profits Group' for 10 years.

His membership in that 20 Group initiated his aspiration to join NCM as a Moderator after selling his technology business. With the 20 Group contacts made throughout his business relationships, he has developed a cadre of diversified peer performance groups. Dennis was the Owner/President/CEO of Missouri Information Systems in Kansas City, MO, until 2005.

Dennis has a distinct focus on growing TBG's Business Improvement Group memberships. This is displayed with the current multifaceted groups he has moderated while at NCM and TBG. Those groups include such businesses as:
Information Technology Providers
Office Machines/Furniture/Supplies
Better Business Bureaus and their Operations Managers
Compact Equipment Dealers
Motor-Coach Owners and Franchisees
Water Machine Dealers
Water Purification Suppliers
Residential Furniture Dealers
Garden Retailers
Assisted Living Center Owners
Chauffeured Transportation Operators
Dennis will challenge and assist your business growth utilizing his wisdom and past experiences. Dennis has also served on several non-profit boards as Chairman of the Business Technology Association, Local Area Network Dealers Association and Genesis School, an intercity Charter School. With his financial, business, and business ownership expertise, groups will maintain confidence that his moderating practices will facilitate group knowledge exchange of key performance indicators and best practices.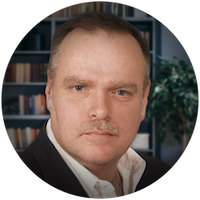 Michael Cummings
Sales Transformation Program
He is a veteran business coach, accomplished executive recruiter and strategic account leader in the technology and professional services industries. He delivers bottom line results by developing account plans and playbooks, go to market plans, sales process transformations, as well as sales management systems. In addition, he recruits game changing service leaders and sales talent.

Currently, Michael leads the sales transformation and executive recruiting groups within Taylor Business Group. He works with MSPs owners to build their personal competency to drive a sales engine and execute the full range of organizational capabilities, sales methods/techniques and management tools required to produce results, As a retained executive search professional, he has recruited transformative, blue chip talent for both service leadership and sales role.

For over 25 years, he has focused on consulting to industry leading business to business companies — especially in the fields of information technology, cloud computing, business consulting, systems integration/outsourcing, internet technology, software and telecommunications His has built multi-year, senior executive relationships with IBM, Cisco, Accenture, Big 4 firms, SAP, AT&T, Siemens and Motorola.

Previous to partnering with the Taylor Business Group, Michael had been on an extended assignment with the Strategic Partnership Group within Cisco Systems to help launch their cloud business model, build transformational partnerships with systems integrators (Accenture and CSC), develop the cloud channel network partners and launch a new product offering in the big data analytics arena (with SAP Hana).

Previously, Michael was a partner at Mercer Management Consulting (a division of Marsh McLennan) – a leading business design consulting firm. He was responsible for developing new business, managing client relationships and delivering business design innovation engagements in the communications, information and industrial business to business arenas.
In this role, he was one of the leaders of Mercer's top client account relationship team over his 7 years, — IBM. He worked with senior executives that spanned across all of IBM's lines of business including global services, application management outsourcing, software, hardware, network equipment, storage, printing, channels, sales/distribution, corporate strategy and ISV relationships. He worked as part of team with Ogilvy and Mather that re-branded IBM and helped to develop the overall routes to market framework with IBM's channel group.

Michael began his career as a member of the team that founded the headquarters strategy, business development and marketing function at Andersen Consulting (Accenture) and Arthur Andersen – the first global professional firm to adopt and apply marketing and sales programs globally . In this role, he worked with the leaders of the firm, heads of industry programs, practice group leaders and office managing partners to build client account plans for the top 300 accounts globally.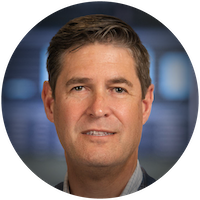 Pete Peterson
Executive Business Coach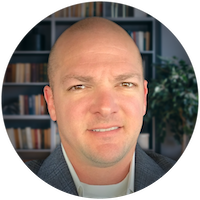 Adam Steinhoff
Executive Business Coach
Adam Steinhoff is a serial entrepreneur who is blessed with the ability to help leadership teams work together to solve their most challenging roadblocks.
During his tenor as CEO, Dedicated IT was awarded many awards, including a multi-year winner of the prestigious Inc 5000.
He is heavy believer that, if every employee from the leadership team to the individual contributor truly understands the company's Vision, Mission, Core Values and Purpose, scaling and problem solving becomes MUCH easier.
Need an opener? Talk about: business challenges of any sort, mountain climbing, dispersed camping, ultra-running and of course, his wife and three kids.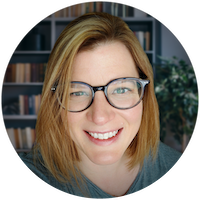 Elizabeth Lisk
Director of Partnerships and Programs
Elizabeth brings strategic operational excellence with a focus on relationships and leadership to Taylor Business Group. Her experience with improvement groups started in 2014 and has continued to grow since then. She has a wealth of experience throughout her years in the industry and continual strives to improve processes, procedures, and communication. Elizabeth has a passion for building and maintaining client relationships, along with leadership development. She has a knack for developing strong teams and partnerships.
Elizabeth has a zest for adventure, traveling across the world to 13 different countries. Currently, she resides in Michigan with her spouse, two children and big ole' American Bulldog. Contact Elizabeth to learn more about how to engage with Taylor Business Group.
You can contact Elizabeth at elizabeth@taylorbusinessgroup.com, or call her at 331.223.1020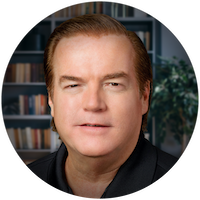 Jaye Ott
Business Development Manager
Jaye works with our members and prospects to help them understand our offerings and the value of being a Member. Jaye's been involved in sales and marketing for over 25 years including professional event marketing, network, business equipment sales, and consulting.
He was an Operations Manager in telecommunications when he designed call center software for engineers with Bell Information Systems in Atlanta for an alpha numeric dispatch (text messaging) system which they built using FOCUS 4GL on a Bell South Information System's ORIGIN software platform and implemented throughout the industry.
Jaye has a Bachelor of Science in Business Management, a Master of Science in Administration with a Healthcare Emphasis, is an honorably discharged Naval veteran and has been a community volunteer for over 15 years. He's a single dad with one son, Taylor, who's married with a one-year-old daughter and living in Denver.
He grew up in an Army family that's originally from northern Minnesota, was born in southern California and lived across the United States and in Europe before returning to the U.S. and eventually settling in Nebraska. A favorite memory was being on the Nebraska sideline in Memorial Stadium, Lincoln on November 11, 1978 when #1 Oklahoma's Billy Sims fumbled, stripped by #4 Nebraska's Jeff Hansen and recovered by current Nebraska Governor, Jim Pillen inside the NU 5-yard line, preserving an NU 17-14 win and ending an 8-year draught for Nebraska in the Oklahoma series. This was especially exciting since he'd just moved to Lincoln, was close enough to have jumped on the fumble and witnessed the iconic moment from on the field as the crowd rushed in and tore down the goal posts after the game.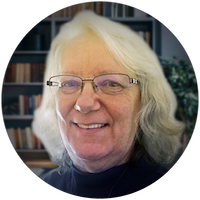 Ann Mickle
Accounting and Finance Services
With a diverse working experience while raising her children, beginning with payroll and bookkeeping for the family painting business, Ann has acquired knowledge and experience in quite a few industries. Using what she has learned in these industries; insurance, financial planning, education, and trucking, Ann is able to quickly see the value that today's information technology industry can lend to all.

Over the past 10 years Ann has focused primarily on accounting for the IT industry and understands how an accurate picture of a company's business is a necessity in analyzing future growth.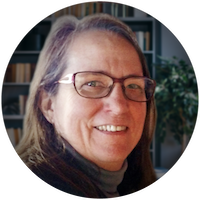 Teresa Gunderson
Accounting and Finance Services
Teresa Gunderson is an Accounting and Finance Specialist that has been working in the financial arena for over 30 years. She is a customer-focused professional with strong technical acumen complemented by extensive and wide-ranging healthcare and business management experience. Proven ability to work effectively with the public while implementing systems, processes and procedures that improve efficiency, customer satisfaction and regulatory compliance. She is a hands-on leader with a commitment to customers and excels at managing multiple simultaneous administrative and financial responsibilities.

Teresa holds a Bachelor of Science in Healthcare Management. She has been the Town Clerk for the Town of Grand View in Northern Wisconsin since 1989, previously holding the office of Town Treasurer for 6 years. She was the Business Manager for The Lakes Community Health Center in Iron River, WI. This was a start up Community Health Center and she established the business office and worked with the Executive Director and Clinical Manager to develop policies, procedures, job descriptions and the employee handbook. From here she moved on to become the Assistant Vice President of Operations at a local Community Bank. In 2016 she made the move to work from home and due to her extensive accounting experience choose the Accounting and Financial field. She felt that working in the IT world was the correct path for her due to her Operations experience and has been very happy with this decision.

Teresa currently resides in Grand View, Wisconsin with her husband. This is in Northern Wisconsin where the winters are cold and the summers are short but the scenery is always beautiful!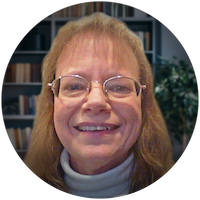 Karen Dybedal
Accounting and Finance Services
As a Coast Guard spouse raising two children and moving around the country, Karen had many opportunities to work in different fields. She has been a receptionist in the medical field and for a government agency; a legal secretary; a bank teller; and cook and bottle washer in hospital kitchens to name a few.
She was a volunteer leader in two 501c3 organizations: 4-H and United States Pony Club. She was Secretary, Joint District Commissioner (Vice President) and District Commissioner (President) of the local Pony Club for 10 years where she helped children learn to ride and care for their horses. She was the Poultry Project Leader and Adult Treasurer for her local 4-H club for 10 years and the Poultry Superintendent at the county fair for eight years. In those capacities it was her responsibility to create the budget and manage the books. Whether it was poultry or horses, she would learn all she could and loved passing that knowledge on to the children and parents. Watching and helping others excel brings her great joy.
When her youngest child was 18, Karen went back to school and earned an AAS degree in Computer Applications Technology. After graduating in 2016 she began working from home in the Accounting and Finance field. She enjoys knowing that keeping her client's books balanced helps them to make informed business decisions.
When she is not crunching numbers, you can find Karen at the pottery wheel making beautiful pottery for functional and decorative use.
Ready to Accelerate Your Profitability?
TBG will bring years of management experience to your company. We can assist in areas of management coaching pertaining to your sales, service, or administrative departments. Our focus is to assist you in driving more profits to your bottom line.
Contact Us
(630) 442-1402